Transforming the Way Coronary Artery Disease
is Diagnosed and Treated
The HeartFlow FFRCT Analysis is the first non-invasive diagnostic tool that aids clinicians in determining, vessel by vessel, both the extent of an artery's narrowing and the impact that the narrowing has on blood flow to the heart.
By non-invasively identifying which patients do and do not need intervention, clinicians can reduce unnecessary invasive testing, reduce healthcare system costs and improve patient quality of life.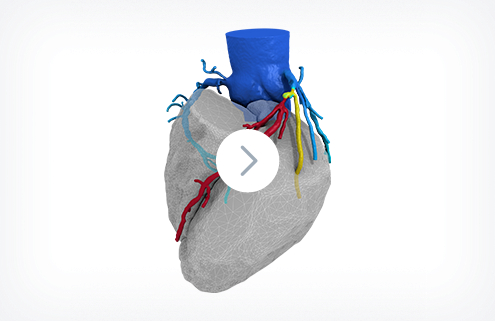 Improving the Health of Populations
Enhancing the Patient Experience
NICE Guidance
About NICE: NICE is part of the UK Department of Health and provides national guidance and quality standards to improve health and social care throughout the UK. The organization publishes guidelines in several topical areas including the use of health technologies within the UK's National Health Service (NHS) and clinical practice.
The National Institute for Health and Care Excellence (NICE) issued guidance on 13 February 2017 for the use of the HeartFlow® FFRCT Analysis to help determine the cause of stable chest pain in patients.
Based on the evidence, NICE concluded the technology is safe, has a high level of diagnostic accuracy, and may avoid the need for invasive coronary angiography.
NICE further concluded that, when compared to all other tests, use of the HeartFlow FFRCT Analysis could save the UK National Health Service approximately £214 per patient through avoiding unnecessary invasive tests and treatment.
This guidance follows the Chest Pain Guidelines (CG95) issued by NICE in November 2016, recommending non-invasive coronary CT angiography (cCTA) as the initial diagnostic test for patients with stable chest pain. NICE now recommends the HeartFlow FFRCT Analysis as the most cost effective option when additional information is needed by the clinician.
For Patients
NICE Resources